Missouri Valley College Values
God, Family, Country
God

Missouri Valley College got its start in 1889 when leaders from the Presbyterian Church worked together to create a new faith-based college in mid-Missouri. Today, faith remains a pillar at this venerable institution, rooted in our values and our practices. Stewart Chapel provides our community with a quiet place for personal reflection, meditation, and chapel services. Our chaplain serves the Valley community and spiritually supports us, claiming God's grace and guidance in the midst of our daily lives. Our student population is religiously diverse, and we foster the spiritual growth of all faiths.

Family

Clubs & Organizations

Missouri Valley College has a vibrant network of nearly 30 clubs and organizations, which are vital to the campus life experience. They offer a chance to enrich leadership skills, social life and personal growth.

Student Success

Our Student Success office offers academic advising and counseling and is pivotal for students building their path to academic success.

Family

Family Weekend offers the opportunity for parents and siblings to visit campus and see how their loved one is adjusting to life on the Missouri Valley College campus.

Career Fair

Career advising and career preparation are key elements to the college's Viking Voyage program, beginning with the end in mind. Our focus is not only on graduation, but internships experiential learning and industry recognized professional certifications.

Security and Safety

The safety and well-being of our students is our top priority, and the department of public safety offers 24-hour protection seven days a week. Our public safety officers are sworn police officers through the Marshall Police Department.

Country

Veterans of the armed forces deserve respect and honor, and Missouri Valley College is committed to recognizing them and involving them in our campus life. Veterans and active military all were involved in Missouri Valley's most recent convocation and installation ceremony.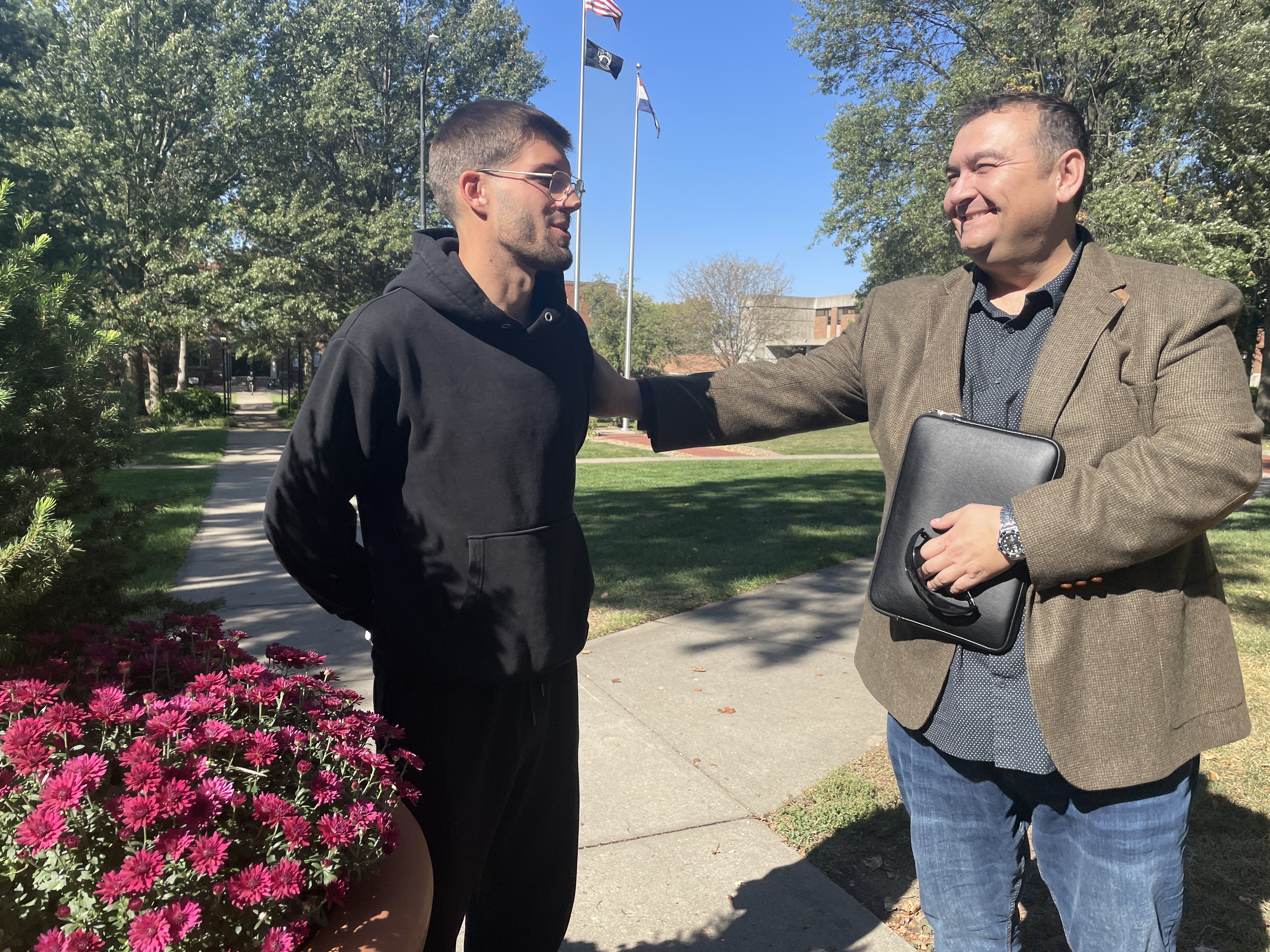 "Dr. Parisi came and talked to the men's soccer team yesterday. He put such an emphasis on faith, God, and family. These ingredients, he said, help make us better human beings, and athletes. We have to have faith in our teammates and our classmates, they are family. He stressed to us that building our faith would make us better husbands, fathers, friends, and teammates. He also talked about continuing to improve and striving to be one degree better each and every day. He was such an inspiration to me. He reminded me of my father."
Soccer Student Athlete