Tom Fifer to Retire After 31 Years of Service to Missouri Valley College
March 25, 2022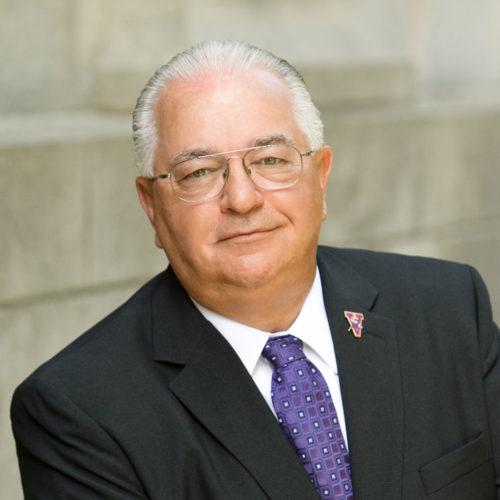 Missouri Valley College President Dr. Bonnie Humphrey has announced that Executive Vice President and Athletic Director Tom Fifer will retire in June, after 31 years at Missouri Valley. 
Fifer arrived at Missouri Valley College in 1991, as head men's basketball coach. In 1997, he was named athletic director of the college while retaining his duties as head coach until 2000. 
During his nine years leading the men's basketball program, Fifer took his first team (1991-92) to the NAIA Division II National Tournament, a feat that had not been accomplished for 30 years. Under his leadership, the MVC athletic department added men's volleyball, men's and women's tennis, men's and women's lacrosse, eSports, bowling, powerlifting, Olympic lifting and shotgun sports and served as one of the pioneers in women's wrestling. 
Fifer has overseen tremendous amounts of success from the athletic teams, which have produced multiple National championships. Men's wrestling, women's wrestling, cheer and men's soccer have all won National titles during Fifer's tenure as athletic director. 
In 2009, Fifer became vice president of enrollment management and operations and in 2017, was promoted to executive vice president, while still holding the athletic director position. In these roles, Fifer has been involved in a number of areas including enrollment management, plant maintenance, athletics, and budget management. 
"I can't thank Dr. Humphrey and Missouri Valley College enough for the unwavered loyalty and support, unquestionable friendships, and a career full of opportunities to grow as a professional these past 31 years," Fifer said. " I am eternally grateful and unbelievably proud to have been a small part of the Viking Spirit that has allowed this college to accomplish so many great things." 
"Tom has been exceptionally loyal to Missouri Valley College and the good people that have worked side by side with him for years," said MVC President Dr. Bonnie Humphrey. "He has led by example with a tremendous work ethic and drive to find the best solution to any problem the college has faced. He has built a reputation within the Heart of America Athletic Conference as a dedicated leader of high integrity and that shines through in Missouri Valley College's athletic competitions with the other schools in the conference. It has been my true pleasure to work with him during my time at Missouri Valley."
Share the Story