Russell Named Vice President for Student Life
February 15, 2023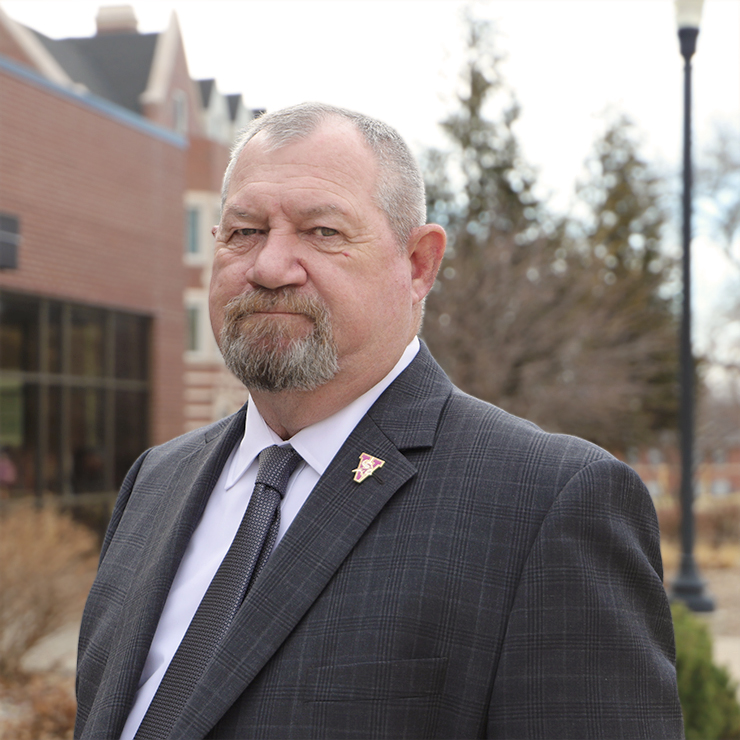 Missouri Valley College President Bonnie Humphrey has announced Dr. Terry Russell as Vice President for Student Life.
"We welcome Dr. Russell and his wealth of knowledge and student life experience," said Dr. Humphrey. "We're confident that he will have a positive impact on our students' lives."
Dr. Russell has a breadth of higher education experience in residential life, residential operations, and federal work-study management, and has also served as a dean of students. Additionally, Russell has experience as a military science instructor and is a veteran of the armed forces.
Russell earned a doctor of education degree in Higher Education Administration in 2015, a master's in Human Service Agency Management, and a bachelor's in business administration, all from Lindenwood University.
One of the biggest innovations in his career is the growth, coordination, and direction of a military science program–from hiring instructors to conducting leadership labs and physical training sessions while mentoring up to 40 cadets.
Russell has experience in all facets of resident life operations and public safety and security, with a strong focus on Clery Act compliance and Title IX policy.
"I'm excited to be on campus and begin my work here at Missouri Valley College," Russell said. "Missouri Valley is a special place, and I'm looking forward to making a difference in the lives of our students."
For many years, Russell worked alongside President-Elect Dr. Joe Parisi, who has seen Russell's dedication and commitment up close.
"Dr. Russell is a difference-maker," Parisi said. "His energy level can not be matched and his commitment to modern student life practices and metrics will help us move the college forward."
Share the Story