MVC Raises $114,622 at First Athletics Auction
August 8, 2023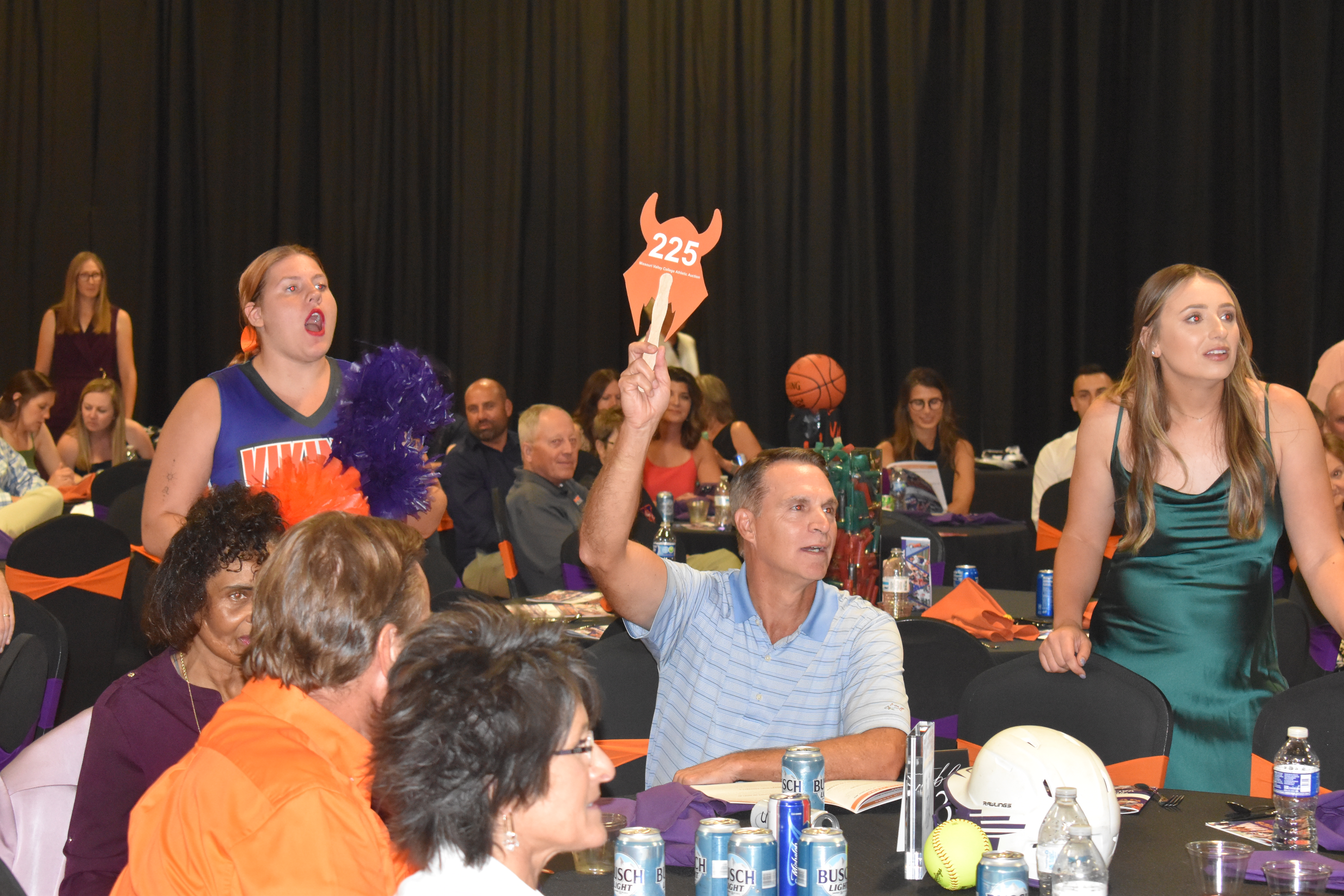 Missouri Valley College is celebrating the success of its inaugural athletics auction on August 4. The event raised $114,622.
The auction sold out in the final hours before start time, and a crowd of nearly 400 attended. There were 18 live auction items, some of which included vacations, hunts, a party for 50 at Montague's in Marshall, and the highlight of the evening, a signed Patrick Mahomes helmet that sold for $4,700.
President Joe Parisi said he had high expectations for the event, and was humbled by the overwhelming community support and spirit that dominated the evening.
"Our alumni and the Marshall community rallied around this event," said President Joe Parisi. "I can't say enough about the Missouri Valley and Marshall family. It was a great way to start the academic year."
Parisi credited the hard working of MVC's auction steering committee, led by Vice President for Institutional Advancement Eric Sappington and Athletics Director Mike Machholz.
Share the Story