Missouri Valley College Buys 26 Acres From City
October 19, 2023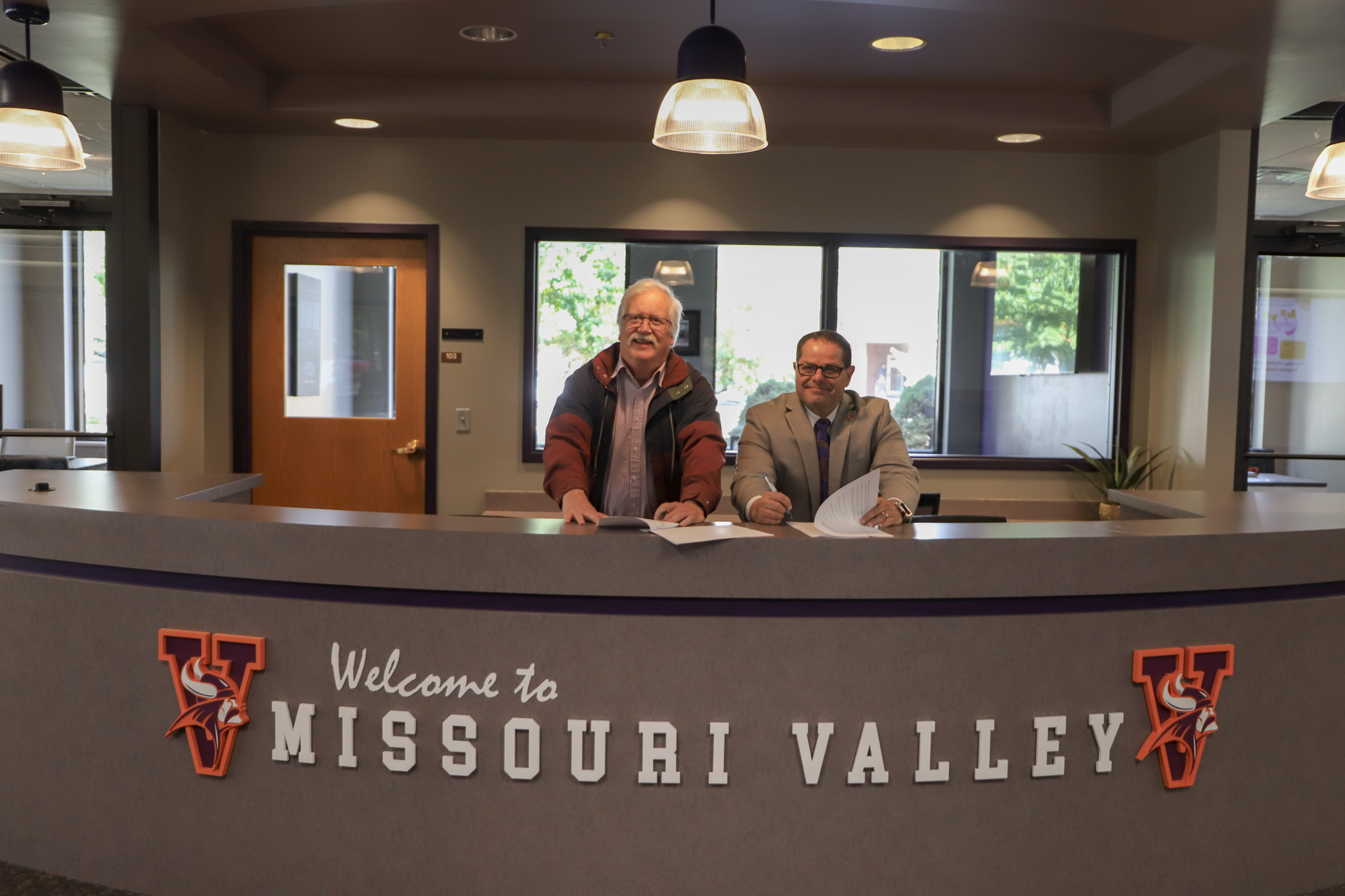 Marshall Mayor Vince Lutterbie and Missouri Valley College President Joe Parisi signed the paperwork Thursday for the sale of 26 acres of land to the college. The tract of land, known to some in Marshall as the "Gieringer property," is adjacent to MVC's Burns Complex and Viking Village.
Lutterbie said the city council approved the sale Tuesday.
"This sale is not only important to Missouri Valley's plans but also the city's planning efforts," Lutterbie said. "This is a first step toward Marshall's new master plan, and we are including the plans of both Missouri Valley College and the Marshall Schools."
Parisi made a presentation to the council Tuesday, outlining some of Missouri Valley's student needs in the area of housing and activities, and asked for help integrating the college's planning with the city's needs.
"We've done a lot of strategic planning in the last nine months and none of it is more important than "how do we take care of our students and how do we become a stronger part of the community," Parisi said.
In fact, Parisi and his senior leadership team are preparing to reach out to a variety of community leaders to build at Missouri Valley College Community Advisory Board. Parisi said he would meet with the group monthly to advance plans for this property and build better community integration into the future.
Share the Story