Flowers Hired as Career Coordinator, Academic Advisor
September 22, 2023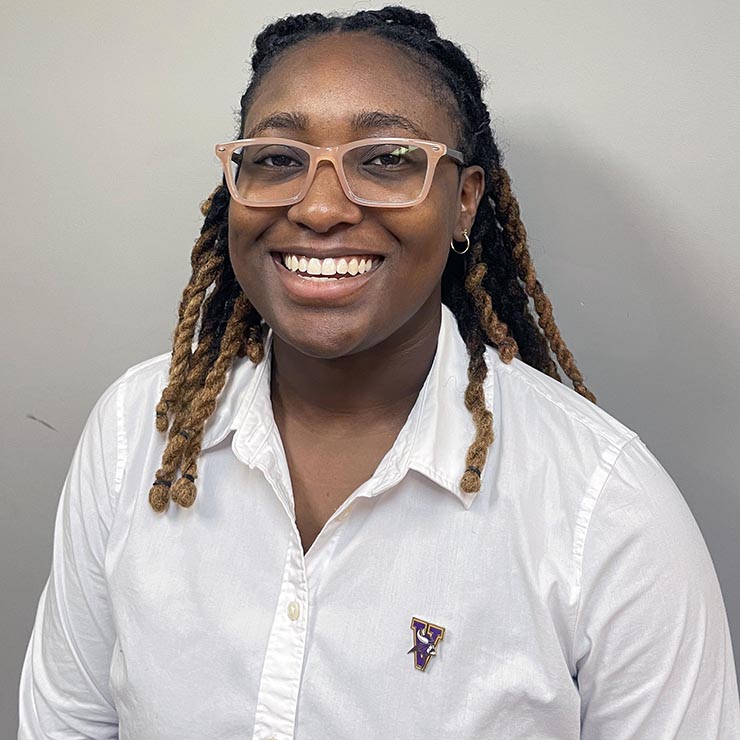 Katlyn Flowers always knew in the back of her mind she would return to her alma mater. And now she's back, welcomed this week as Missouri Valley College's new academic advisor/career services coordinator.
Flowers, who graduated in 2020, is already busy planning the institution's senior employment symposium. And she relishes the opportunity to help young people plan their schedules and get the most out of their experience on campus.
"I remember needing that help," she said. "I know some of their stresses and doubts. So, helping students gives me a chance to return the favor."
Flowers, who played basketball while at Valley, is from Houston, Texas. After graduating with her bachelor's in non-profit management, she earned a master's in kinesiology at Texas Woman's University.
In her spare time, she enjoys fishing and country music concerts.
Share the Story