Presidential Search
An Exceptional Opportunity
The Board of Trustees of Missouri Valley College seeks an innovative, visionary, caring leader to serve as its next president. The new president will possess the experience, skills, and drive required to help shape the future of this innovative institution. This individual will exemplify the character and ethics expected in a highly visible and trusted educational and community leader.
College and Presidential Leadership Profile
For an overview of the college, the opportunities and challenges awaiting the new leader, and the application process, take a look at our Presidential Leadership Profile.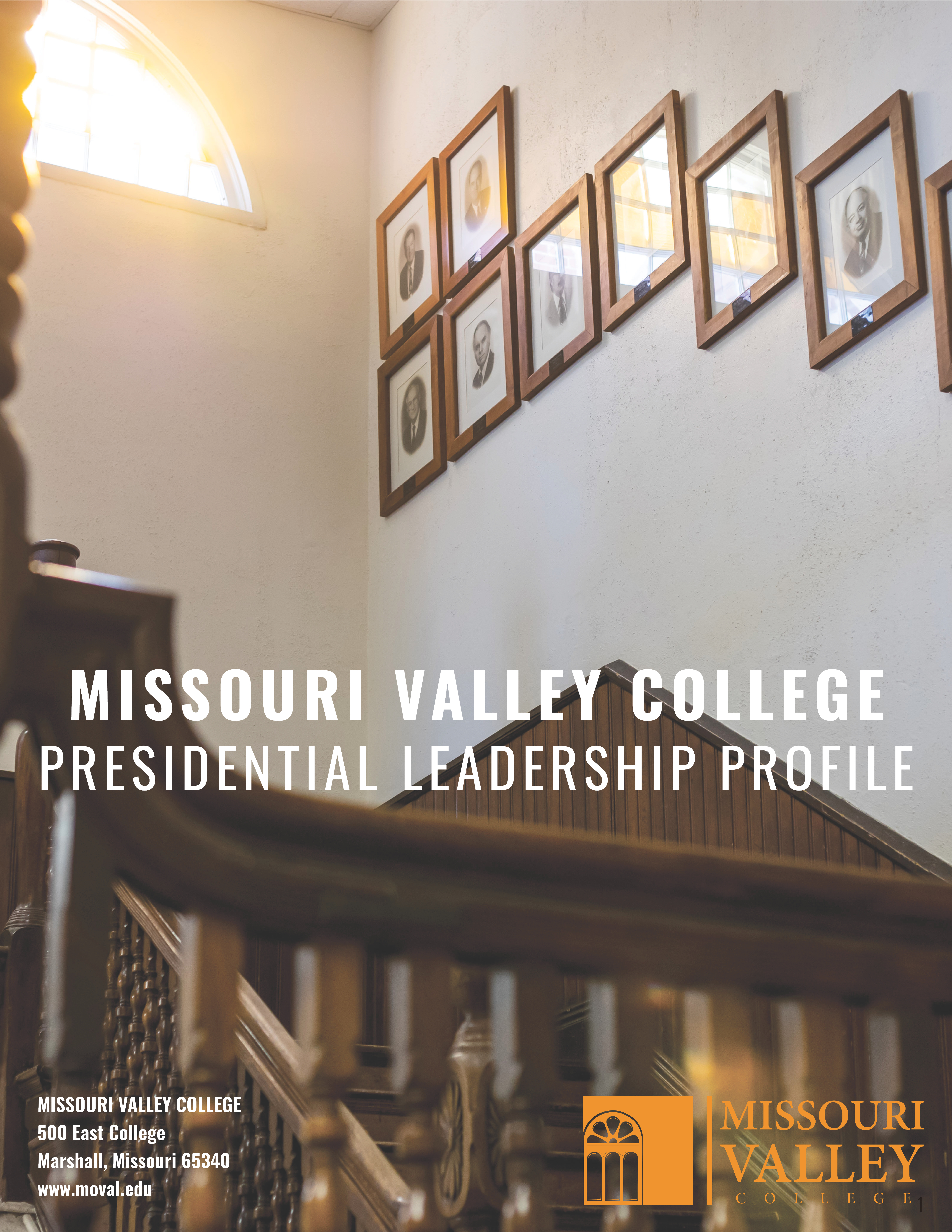 Presidential Search Committee
Chair of the Presidential Search Committee
Matt Huston, Vice-Chair of the Board of Trustees
Presidential Search Committee Members
Steve Allen – Trustee/Alumnus
Bud Bacon – Trustee
Tamika Drake – Assistant Athletic Director & Director of Diversity, Equity & Inclusion
Trish Fletcher –  Trustee/Alumna
Sandi Guthrey – Alumni Advisory Board President/Trustee
Waylon Hiler – Associate Professor of Biology
Marsha Lashley – Registrar & Faculty Athletic Representative
Tom Moore – Trustee/Alumnus
John Pelzer – Trustee/Alumnus
Ron Porter – Trustee/Alumnus
Lisa Rice – Dean of the Division of Education
Raul Roldan – Trustee/Alumnus
The Presidential Search Committee members must uphold strict confidentiality about the search process, and  each have signed an Ethics and Confidentiality Commitment.