Rev. Nick Petrov, Phd.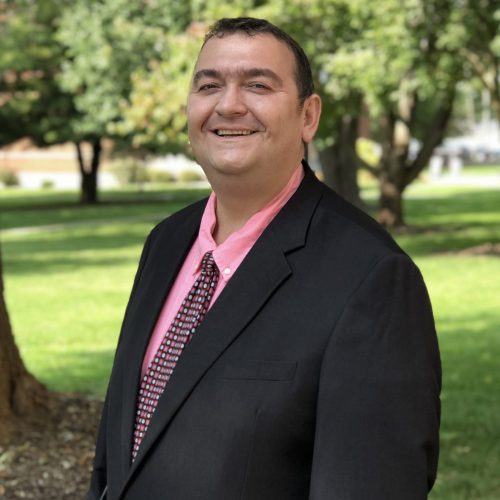 Assistant Professor
Campus Chaplain
Division of Communications, Humanities and Human Services, Title IX Conf
Ferguson 227
1-660-831-4276
petrovn@moval.edu
Dr. Nick Petrov is an assistant professor of religion and campus chaplain. Prior to coming to MVC he taught at Drew University Theological School. Nick is a Methodist minister and has served in educational, administrative, pastoral and missional capacities in three countries. At Valley, he teaches world religions, comparative sacred texts, introduction to critical thinking, comparative religious ethics, religion and American politics, among other classes. As a campus chaplain, Nick supports the spiritual and religious experience of students in the context of an exceptionally diverse student body. Nick is available to assist students and others in finding places of worship, to provide support to student faith groups on campus, to provide pastoral care to students and other MVC community members as requested, as well as to stipulate the advancement of opportunities for multi-faith and intercultural interaction and dialogue. Dr. Petrov's academic interests are rooted in the history of the American missionary movement and the establishment of mission schools in the Ottoman Empire. The missionary movement is significant for exploring the roots of the early inter-faith and cross-cultural dialog amidst the religious encounters in the Empire, and it is a useful tool for examining the influence of U.S. foreign affairs and culture on various aspects of society in the nineteenth century Constantinople, including politics, economics, the arts, and religion.
PhD, Drew University, Madison, NJ, American Religious History

MDiv, Emory University, Atlanta, GA, Theology

BA (equivalent), Martin Luther Kolleg, Feldkirchen in Kärnten, Austria, Religion and Social Work