Charles Tsui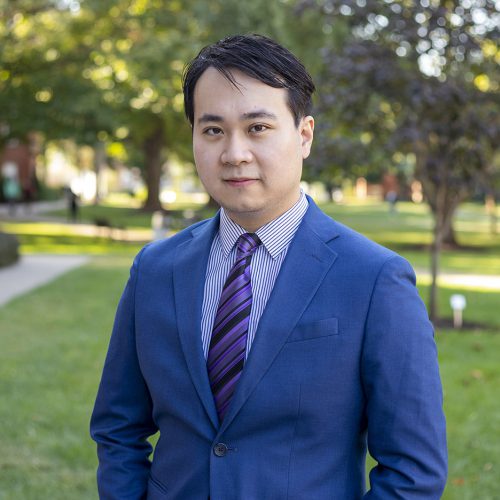 Assistant Professor of Music
Division of Fine Arts
Morrison 220
660-831-4021
tsuic@moval.edu
Charles Tsui is Assistant Professor of Music at Missouri Valley College and holds the Dr. Phillip Sisk Memorial Piano Chair of the Topeka Symphony Orchestra. As a performer, his collaboration with violinist Rachel Lee Priday and soprano Jennifer Forni was being broadcasted through Kansas Public Radio. A native of Hong Kong, Charles also appeared in various music festivals in China, England, Japan, South Korea, and the United States. He was recently invited as a guest musician at the Emerald Coast Music Alliance Festival in Florida to perform a vast piano repertoire, written from solo to eight-hand.
Charles also serves as the pianist and organist at the Avondale United Methodist Church in Kansas City, Missouri. As a music enthusiast, he founded the Avondale Music Series, offering local and international musicians a platform to promote classical music and bring the global music culture to the local community. He has also served as the judge of the Young Artist Competition in Topeka and the International Fringe Association Music Competition in Hong Kong. In the summer, Charles is also the Festival Manager of the Heartland Chamber Music Festival.
Charles is a Licentiate of Trinity College London and received his music education at the Longy School of Music of Bard College and Hong Kong Baptist University. His previous principal teacher included Ludmilla Lifson, Norman Lee, and Hung Chong. Charles is currently a doctoral candidate (ABD) of Musical Arts at the University of Missouri–Kansas City, supervised by the world-renowned pianist Alon Goldstein.