Dr. Bryan Carson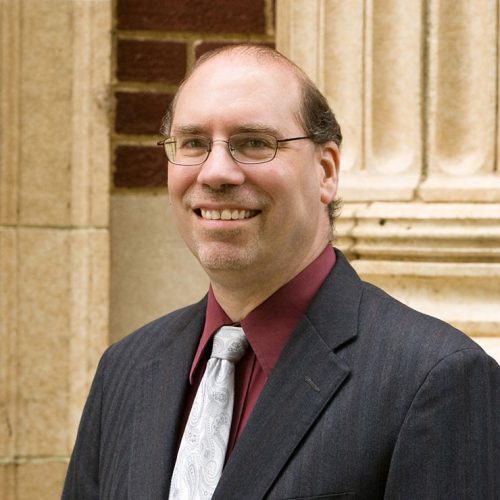 Professor and Associate Director of Institutional Research & Graduate Studies
660-831-4123
carsonb@moval.edu
Click here to download my curriculum Vitae
Classes Taught:
ED 511, Research Methods in Education
(Fall Semester 2020; Summer Semester 2021)
ED 501, History of Educational Administration
(Interim 2020-2021)
HN 390, Science & Society. Honors seminar focused on Cyber Law and Cyberethics (Fall 2021)
About Me
I have been the library director at Missouri Valley College since 2018. In addition to my library duties, I also teach the Research Methods in Education class to students in the Educational Administration Master's degree program.
From 2000-2018, I was responsible for answering copyright questions and providing copyright education at Western Kentucky University. I assisted with library proposal writing, and helped faculty, staff, students, and the public search for grants and sponsored funding.
I have an Ed.D in Higher Education Leadership & Policy (Vanderbilt University), Master of Library & Information Services (University of Michigan), J.D. law degree (University of Toledo), B,A, in Economics (Adrian College), and A.A. (Ferris State University), I passed Ohio and Kentucky Bar Exams and maintain an active Kentucky law license.
I've written extensively and given numerous presentations about copyright, intellectual freedom, privacy, and legal issues related to libraries. I am the author of two books by Scarecrow Press: "The Law of Libraries and Archives" (2007), and "Finding the Law: Legal Research for Librarians and Paralegals" (2011). I taught graduate classes for WKU's Library Media Education and Instructional Design programs. In 2010, I taught "Ethical and Legal Implications in Instructional Design," one of the first online class in the U.S. on intellectual property, licensing, and cyber ethics.
I was in charge of Research Instruction, Grants, & Assessment at Western Kentucky University Libraries from 2011 to 2018, and Reference & Instructional Services from 1999 to 2011. I managed information literacy instruction, designed and collected survey data, conducted statistical analysis, and administered library grants. I also provided research and grant-seeking assistance, performed collection development, and was a subject liaison librarian.
Contact me if you have questions related to my areas of expertise.